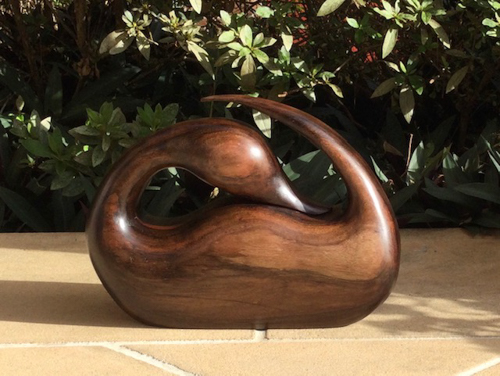 Trevor Irvine
Exhibiting Artist
Location: Sunshine Coast Hinterland
Open Studio by Appointment

After a 45 year career as a self employed Solicitor and Tax Agent ended prematurely due to ill health I found an outlet as an artist.
Initially, I had absolutely zero experience having always used my brain rather than my brain and hands. I started painting to assist my disabled daughter with her art and realised I would need some lessons to improve.
Other than the spasmodic lessons and courses I have had no formal artistic training.
I have ventured into painting and used acrylics, oils and water colours. My chief focus is on wildlife, birds in particular but I also like to place them in realistic landscape settings.
I have also developed an interest in wood sculpting and have participated in several major events on the Sunshine Coast.
Some of my sculptures have been cast in bronze including a wombat, platypus, ammonite and spiral Mirablis.