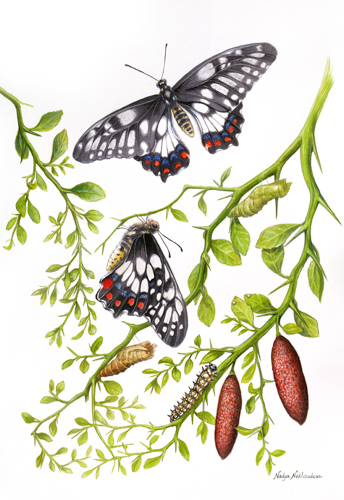 Nadya Neklioudova
Exhibiting Artist
Nadya was born in Moscow, Russia, grew up in Atlantic Canada, and now lives in Brisbane, Australia.
Animal inspiration was easy to find from an early age, growing up surrounded by rescued animals – from domestic cats and dogs, to exotic creatures such as a pair of rescued Chinese Pangolins. Nadya's childhood dream was to become a Biologist like her mother, but her interest developed not just in the scientific study of nature, but in the artistic and creative side. She completed her studies focusing on illustration and photography at the Nova Scotia College of Art and Design (NSCAD University) in Canada, before moving to Australia.
Nadya is passionate about wildlife from all corners of the world, and a percentage of all artworks and prints sold goes to animal charities.
"I love watching wildlife for that one perfect moment, and waiting, observing their behaviour and wild, natural beauty. How animals interact with each other is absolutely fascinating to me. I have watched African elephants at a waterhole for hours on end, and met a wild echidna in the Australian rainforest.
I enjoy using watercolours with pen and ink, to create delicate and detailed pieces from my experiences of being with nature, seeing animals and living creatures. Painting from my own reference photographs lets me not only study an animal from all angles, but also strive to portray the personality of an animal, their unique quirks and expressions."