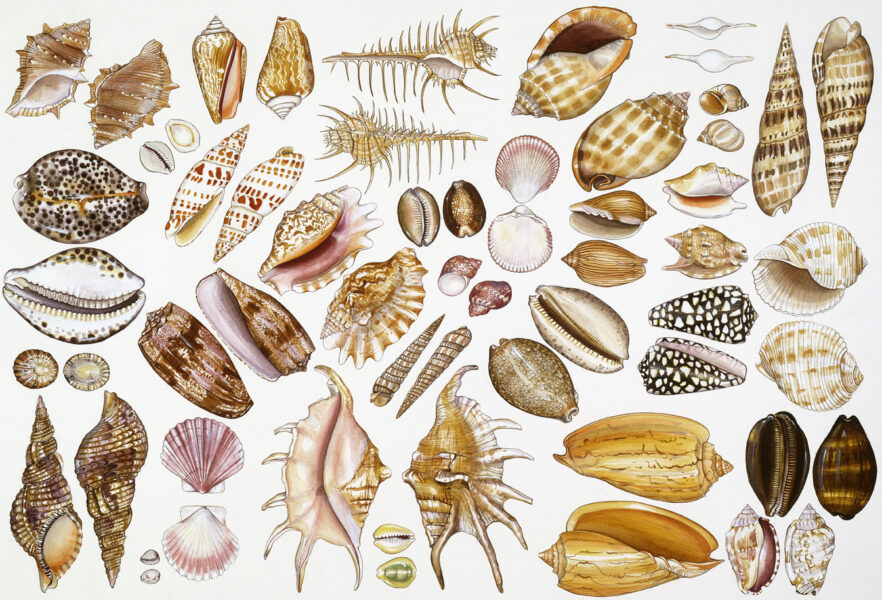 Louise Saunders
Exhibiting Artist
I have been fortunate to have had an enjoyable and interesting career as a professional artist. I have been rewarded with travel, publications in books and magazines, residencies, commissions and exhibitions that have seen my artwork sold across Australia and overseas.
It all began in a family of creative people, a love of nature and a desire to preserve on paper, those fleeting glimpses of our beautiful wildflowers. On a leading Botanist's advice I took up the challenge to paint the orchids of North-East Victoria and over a period of four years achieved 88 out of a possible 120 species. These individual paintings of beautiful, amazing and sometimes bizarre native ground orchids were the beginning of a love affair with watercolours and with our unique Australian flora and fauna.
After moving to South-East Queensland in 1993, my botanical art developed a sub-tropical favour. My skills and dedication were recognised at an exhibition of past and current work at the Logan Art Gallery by the commissioning of art for the eco-tourist resort, Couran Cove Island Resort on the Gold Coast. The commissioned work, which took two years, were some of the best artwork of my career. From 2000 until July 2004 I was fortunate enough to hold the idyllic position of Artist in Residence at the resort.
I have been fortunate to have been invited, on two EarthWatch expeditions as illustrator; I have travelled to Thailand to learn Batik painting and Borneo to work on illustrations for a bat identification key guide. In 2015 I was a successful candidate, along with 7 other artists in the inaugural 'Artist in Residence' program at the Ecoscience Precinct at Dutton Park in Brisbane. From 2007 until 2014 I was Founder and President of a busy wildlife organisation. I was also a rescuer and carer of wildlife since 1994.
Art society memberships include the Botanical Artist's Society of Queensland (BASQ), the Guild of Natural Science Illustrators (GNSI), the Qld Wildlife Artist's Society Inc. (QWASI), the Pastel Society of Australia and Impress Printmakers Studio & Gallery. I enjoy watercolour, coloured pencil work, acrylic, pastel, pet portraiture and print making. Detailed watercolour botanicals are my main focus. I enjoy teaching drawing skills and watercolour technique to others who are inspired by botanical art. My artwork and merchandise can be seen at the above society exhibitions and at the Old SchoolHouse Gallery in Cleveland, or by appointment.
I was awarded the medal of the Order of Australia in June 2019 for my service to wildlife conservation and to the visual arts.
I continue to evolve my art with renewed energy and commitment. I enjoy the challenge of using a variety of mediums and tackling a diverse range of subject matter to strengthen my portfolio in a competitive contemporary art market place.
Louise Saunders
OAM
Fine Artist | Illustrator | Botanical | Natural History | Pet Portraiture