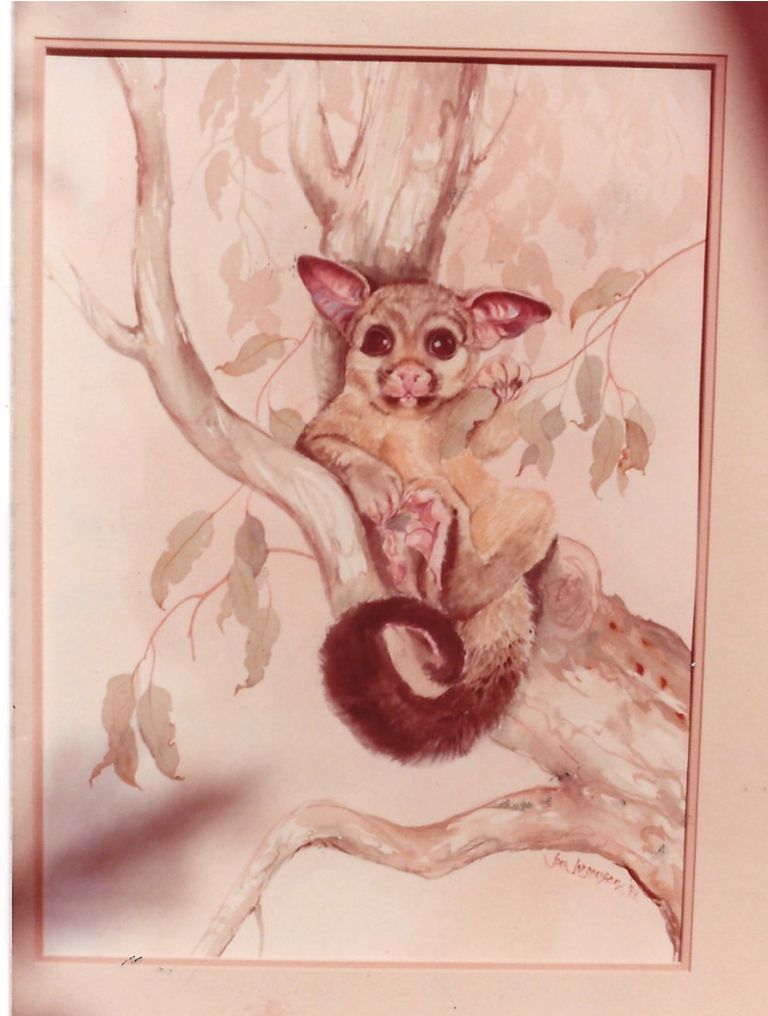 Jan Jorgensen
Life Member
Jan Jorgensen is QWASI's founding member in 1983, together with Janna Pameijer. We are honoured to have both as our Life members.
Brisbane born artist Jan Jorgensen studied art at Brisbane Girls Grammar then at the now College of Art for 2 years before working as an artist on a Brisbane newspaper.
After free lancing, there was a 3 year study for an Assoc. Diploma of Visual Art at the College of Art, Kelvin Grove, with tutor William Robinson.
With a friend, Jan founded the Qld. Wildlife Artists Society and exhibited for 10 years before moving to own and run galleries, Ardrossan, and Riverhouse, in the inner city.
City paintings took over and many exhibitions in Brisbane and Sydney followed.
Jan was invited to show in selected exhibitions such as The Aberdare Prize, Brisbane City Art Gallery
"Seeing Brisbane' in 2002, and Tattersalls Landscape Prize from 1992 to 2008, achieving, the Highly Commended awards in '92 and '99.
First prizes include L.J. Hooker, Suncorp, Nudgee College and Downlands College.
Works acquired through Art Prizes are in the collection of Downlands, Redeemer Lutheran, John Paul and Nudgee Colleges, St. Hildas School, Suncorp and Prince Charles Hospital.
The book of Jan's paintings and verse Changing Places, Brisbane was first published by Macmillan Art Publishing in 2002.
The new edition of Changing Places, Brisbane' with images of paintings from the last 10 years was launched at Mary Ryan, Milton and Lethbridge Gallery, Paddington in September 2012 concurrently with a solo exhibition
Solo exhibitions of wildlife paintings were in
1980 Findhorn Gallery, Clayfield, Brisbane and 1981 McInnes Gallery Brisbane.
Urban landscape took over after a move from Bardon to New Farm in 1988.
Solo exhibitions of these included 1994 and 1995 Waterfront Place, Brisbane,
1998 Balmain, Sydney.
1999 Sheraton Hotel, Brisbane and Red Hill Gallery.
2003 Bulimba, 2009 & 2010 Kiln Gallery, Paddington.
Lethbridge Gallery, Paddington – Solo Shows – 2012-2014-2016-2017-2018-2020 lastly 2021.
2019 – 2020 Selected for New Women Exhibition, Museum of Brisbane Gallery, City Hall.
1992 – 2008 Selected for Tattersalls Art Award.
2020 – 'Vision Splendid, Red Hill' acquired by Qld State Library for Qld Memory Collection
and included 'Purpose Built-Architecture' exhibition 2023-2024.
2017 3rd edition book 'Changing Places Brisbane' published.
2023 QUT Film Students make UTube video 'River and House' with Jan Jorgensen, Debra Hood
and Phoebe Paradise. Semi finalist in International 'Women In Film Festival', Perth October.
November 2023 Essay by Elena Dias-Jayasinha 'Art of Jan Jorgensen' for
Royal Historical Society Qld Annual publication.