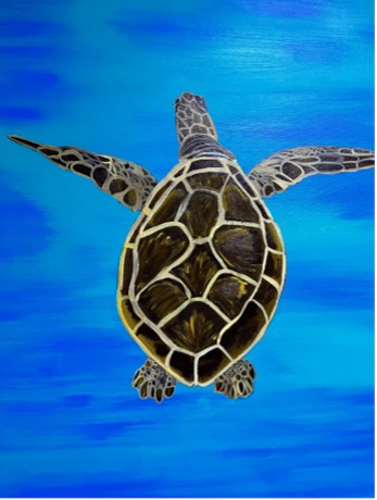 Dishi Agarwal
Junior Member
Location: Brisbane
Medium: Acrylics, Watercolour, Graphite
Junior member

Dishi Agarwal is a junior member who enjoys painting a variety of subjects such as animals, plants, and landscapes. She works with different mediums such as acrylics, watercolour, gouache, charcoal, graphite, oil and soft pastels, and coloured pencils.
Dishi has participated in an art exhibition, Art and Nature at Richard Randall Art Studio in Mt Coo-tha and had three original artworks displayed, 9th April – 13th April 2021. Later in 2021, she went on to achieve a highly commended award for the Staedtler Secondary School Art Competition, separate from the judge's main awards. In 2022, she displayed three original artworks (pictured below) in a QWASI exhibition at Mt Cootha Botanical Gardens Auditorium. In 2023, she displayed another artwork in a QWASI exhibition at Boonah Regional Art Gallery.
When Dishi was in year 7, she participated in the Search for the Next Tech Girl Superhero Competition earning a people's choice award for the environmental app, she and her team developed. In 2021, Dishi joined the Visionary Wildlife Warriors youth ambassador program and created a fundraising page to become more involved in conservation. In 2022, she was selected to be one of the two participants in year 10 to represent the school as an environmental leader as part of the Lord Mayors Youth Environmental Leadership Network. She worked with students from over 30 schools and professionals to implement a project in the school.
Junior members can be contacted via QWASI through our Contact Us page.