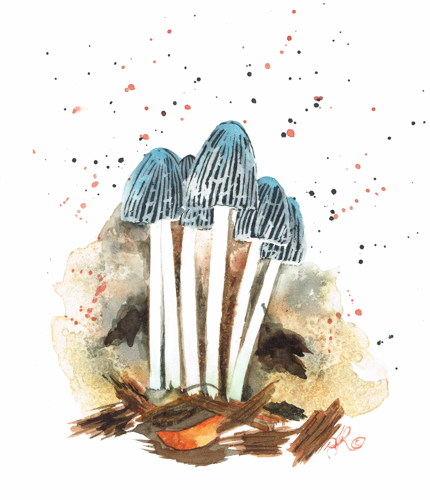 Deb Ritchie
Exhibiting Artist
Location: Glasshouse Mountains, Sunshine Coast
Medium: Watercolour and Acrylic

I am a contemporary Australian Artist, born and raised in Brisbane. I made my dream move to the Glass House Mountains Region in 2017 where I currently produce paintings at my home studio. Over the years I have been drawn to paint time and again, learning techniques through self-lead studies and workshops with professional artists. I have always enjoyed visiting art galleries on my travels and attending open studios to remain immersed in the art world and to foster my own inspiration.
In my early days of painting, I started out using Watercolours, then progressed to weekly art classes using Acrylics with the desire to learn new techniques and the use of tools and mediums. I have recently rediscovered a real love for watercolour paints, with the fluidity and unexpected patterns it can create. I enjoy experimenting with the various mediums available and enjoy using traditional as well as unusual items to apply the paint.
My art is mainly inspired by the wonders of nature and it pays a particular focus to the unique flora and fauna of Australia, a boundless source of unique and fascinating subjects. Through my art I truly hope to inspire more people to cherish our environment and the species it supports.