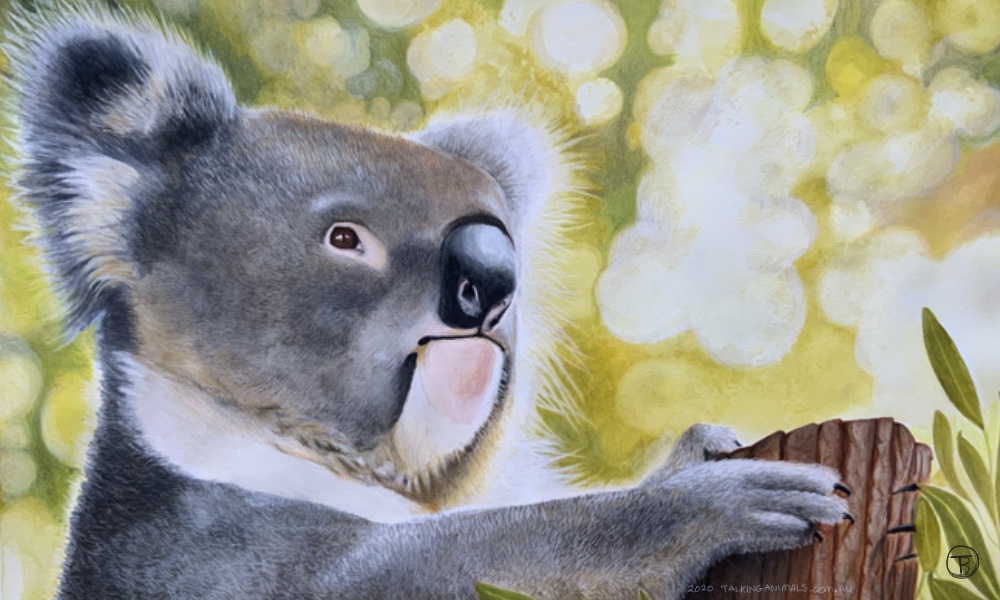 Tamzin Barber
Exhibiting Artist
Humpback whales, humpback dolphins, koalas, kangaroos, marine life, grey whales, wildlife of SE Asia, botanicals, cats, marine creatures and more. These are some of the animals I love to draw and sculpt. I use a variety of media, my favourites include coloured pencils, graphite, water colour, acrylic, gouache, clays and digital art. Most days you will find me creating something in my small studio to sell or donate to help animal welfare.
I have been a member of Queensland Wildlife Artist Society for a number of years now. I help to arrange workshops for the society and write the occasional article for our newsletter.
You can find out more about my journey to combine science and art and help me to give back to animals on my website and Instagram.