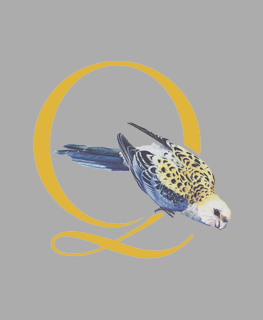 Michelle Caitens
Life Member
Growing up in the hinterland of the Sunshine Coast, Michelle's childhood was surrounded by animals, both wild and tame. She was fascinated by a neighbouring dairy farmer who looked after abandoned or injured sugar gliders and feathertail gliders, returning them to the bush whenever possible.
Since then, Michelle has travelled extensively through Europe, North America and Australia which has greatly influenced her appreciation of the natural world and our unique Australian wildlife.
Michelle is a teacher, has illustrated music books, painted numerous murals in private homes and in schools as Artist-in-Residence, and has worked as a dance teacher and calligrapher. She also enjoys the connection with people and their animals by painting portraits.
Michelle supports a number of conservation organisations including the World Wildlife Fund, Save the Bilby Fund, Wildlife Warriors, the Wildlife Preservation Society and the RSPCA. With her art, she hopes to connect with the viewer emotively, touching a memory or perhaps providing a glimpse into the beauty of wildlife and the natural world.
"If, in some way, wildlife art can help create awareness of the amazing world we live in, then we have achieved some success."