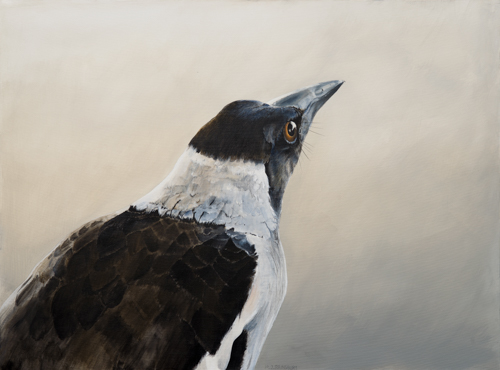 Marg Rainsbury
Exhibiting Artist
Location: Toowoomba
Medium: Acrylic, Watercolour, Pencil

Growing up in country Victoria, Australia I developed a love of the natural world and have always been drawn to creativity. I have now settled in Toowoomba, a regional city in Queensland. I work mainly in acrylic, watercolour and pencil.
My artwork is inspired by nature. This often translates as birds and animals of the Australian bush completed in fine detail but also abstract pieces encompassing an emotional response. I am constantly in awe of the simplicity and beauty around me but also aware of the fragility and interconnection of life.
My more detailed works are completed in a traditional method and planned from the outset. My abstract pieces are intuitive and more experimental in approach. Inspiration comes from places I have been and always have a personal connection. I use my own photography and sketches as reference. Birds are a common theme due to accessibility in my back yard and local area.