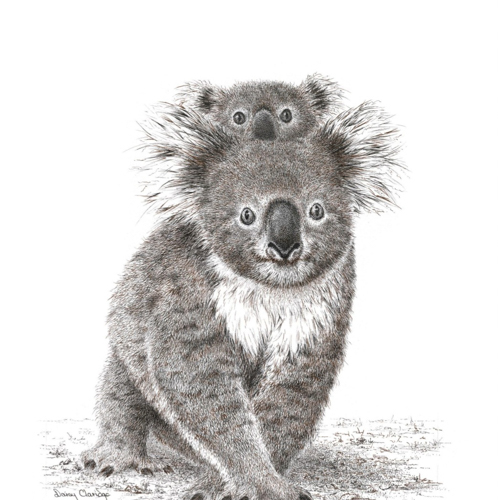 Daisy Claridge
Exhibiting Artist
Commissions welcome
With a background in drawing, Daisy Claridge is renowned for her finely detailed pen and ink works. Her love of all wildlife and realism combine perfectly to bring awareness and enjoyment of the natural world into people's homes.
Daisy has been successfully exhibiting since 2006 and her range of Australian fauna images are popular in tourist venues. More recently she has enjoyed experimenting with bringing some colour into her usual black and white images.
A resident of Port Macquarie, NSW, Daisy's artworks are available as originals, signed limited edition giclée prints, laminated posters and other merchandise.